OWHC Board of Directors meeting was held in Krakow
The Board of Directors of the Organisation of World Heritage Cities (OWHC) convened in Krakow between May 30 and June 2. Andrzej Kulig, Deputy Mayor of Krakow for Social Policy, Culture and City Promotion, welcomed the international visitors on behalf of the city authorities at an event held in the Underground Museum. OWHC meetings were held on May 31 and June 1 at the Krakow City Hall.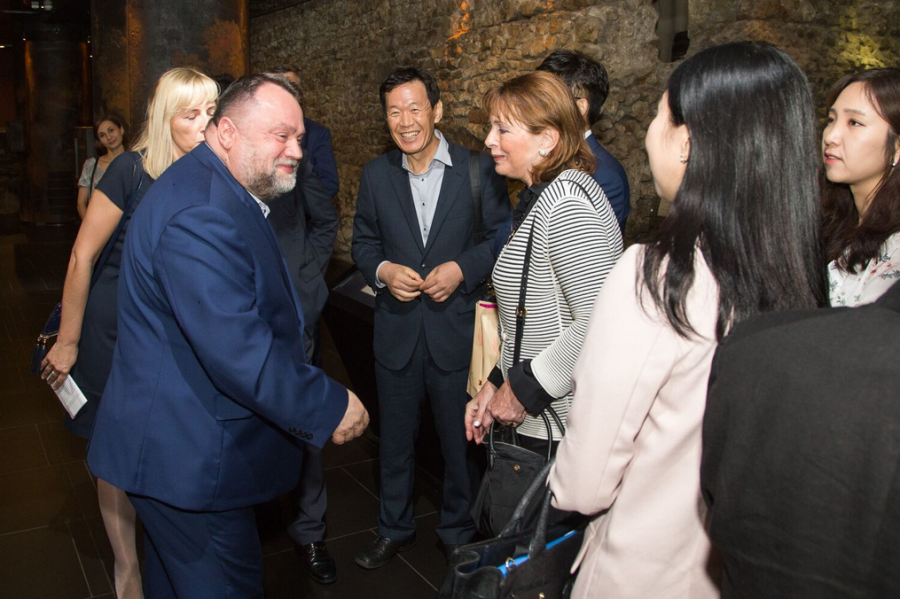 Organization of World Heritage Cities is an international non-profit, non-governmental organisation founded in 1993 in Fez, Morocco. It brings together 250 cities in which sites of the UNESCO World Heritage list are located. The organisation is headquartered in Québec, Canada and it is administered form seven Regional Secretariats. The basic objective of OWHC is to facilitate exchange of information and expertise among its member cities regarding preservation of historic cities and participation in projects and programmes related to world heritage cities management and disseminating new cultural heritage protection measures.
Krakow joined OWHC in 1995 and is a member of the Central and Eastern European Regional Sectretariate with the seat in Budapest - our partner city. Other partner cities of Krakow, i.e. Vilnius, Lviv and Moscow are also members of the Secretariate. Coperation between the cities of the region is organised on several levels as part of international projects and partnership exchange.
Read more about OWHC projects
Show ticket
News Publisher:
Otwarty na świat EN