Tartu
General information:
Estonia

Population: 93 715
Address :
Raekoda
50089 Tartu
Estonia Show map


E-mail: lv@raad.tartu.ee

Official website:
Mayor:
Urmas Klaas
Agreements of Cooperation:
No formal cooperation agreement.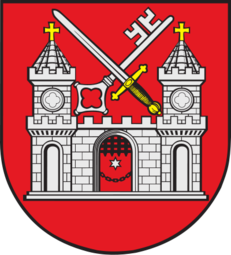 Tartu (formerly called Dorpat or Yuryev) is the second largest city in Estonia, situated in the central part of the country, on the Emajõgi River connecting the two largest lakes of Estonia. The first written information about the city dates back to 1030. During its turbulent history, the city has belonged to Kievan Princes, Teutonic Knights, Sweden and Russia. Polish tourists usually view the city's red and white flag with interest, as it is similar to the Polish national colours. It is not a mere coincidence: from 1561 Tartu belonged to the first Republic of Poland and the flag was given to the city by the Polish king Stephen Batory. At present Tartu is an important industrial centre and a main road and railway hub. The city is also called the cultural and scientific capital of Estonia. It is the seat of the oldest university in the Baltic states, as well as the seat of the Estonian Agricultural University, established in 1951, which gathers approx. ten thousand students from Estonia and Europe. The most interesting tourist attractions of this charming city include: John the Baptist Church, which houses a collection of terracotta sculptures from the 14th century, the main market square with the city hall, and dozens of interesting museums and art galleries such as the Tartu Toy Museum and Tartu Festival Song Museum.