La Serena
General information:
Chile
Coquimbo
Population: 205 635
Address :
Calle Arturo Prat 451
La Serena
Chile Show map

Official website:
Mayor:
Roberto Jacob Jure
Agreements of Cooperation:
Cooperation agreement between La Serena and Krakow of 7 July 1995. The Title of Honorary Twin City of Krakow conferred on La Serena by the resolution of the Krakow City Council dated 30 August 1995.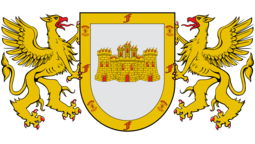 La Serena is situated on the Pacific Ocean in the north province of Chile - Elqui and is the capital city of the country's 4th largest region, Coquimbo. It is the second oldest city in Chile and was founded in 1544 by the Capitan Juan Bohón as Villanueva de La Serena. Five years later, as a result of an Indian rebellion, the settlement was completely destroyed. It was reestablished by Capitan Francisco de Aguirre and called San Bartolomé de La Serena (after the current patron of the city). For many years the city was a target of pirate attacks, which resulted in the construction of fortifications in 1700. The city created its own colonial architecture, characterized by the 19th-century-old buildings made of brick and wood, built of sedimentary stones from the river Elqui, with distinctive colour and texture. La Serena is an important tourist centre, especially in the summer, thanks to its beautiful beaches situated along Avenida del Mar (the Sea Alley). In the city there is Universidad de La Serena which was established owing to the great Polish scientist Ignacy Domeyko.