Curitiba
General information:
Brazil
Paraná
Population: 1 879 355
Address :
Avenida Candido de Abreu 817
80530-908 Curitiba PR
Brazil Show map

Official website:
Mayor:
Rafael Greca
Agreements of Cooperation:
The title of Honorary Twin City of Krakow conferred on Curitiba by the Krakow City Council on 5 February 1993.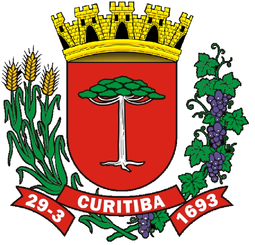 Curitiba is the capital city of the state of Paraná, situated in the south of Brazil. The name "Curitiba" in the Guaraníes Indians language means pine woods, so characteristic for the region. The city was founded in 1654 and was able to develop dynamically in the early 20th century due to waves of European immigrants, mainly from Italy and Germany. Immigrants from Poland also played an important role in the city's development; Curitiba has the largest population of Polish people in South America. Probably the first to decide to settle down in Curitiba was Sebastian Edmund Woś Saporski, and the first Polish organization in Curitiba - and also in Brazil - was the "Tadeusz Kościuszko Society" founded in 1890. Poles living in Curitiba continue to cultivate Polish customs; Polish-language press, education, social, cultural and religious institutions function effectively. At present, there are two universities in Curitiba and the city constitutes an important industrial centre and transportation hub.