Pécs
General information:
Hungary

Population: 145 011
Address :
Szechenyi ter. 1
H-7621 Pecs
Hungary Show map

Official website:
Mayor:
Attila Péterffy
Agreements of Cooperation:
Cooperation agreement between Krakow and Baranya County with its capital in Pecs dated 27 May 1987. Renewed cooperation agreement between Krakow and Pecs of 27 April 1998.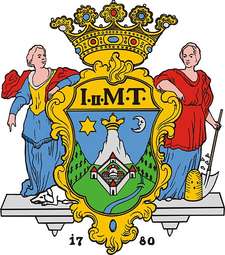 Pécs is the fifth largest city of Hungary and the capital of the Baranya County. Although the oldest archeological finds in the city area are 6000 years old, the city was first mentioned in 871 under the name Quinque Basilicae (five cathedrals) in a medieval document drawn up in Salzburg. It is from this name that the modern name of the city originated. Located in a coal industry region, Pécs has become an important academic, commercial and agricultural centre located near the Villány wine region. Numerous historic buildings, including the historic Zsolnay Porcelain factory, the oldest university in Hungary - founded in 1367, the first Hungarian public library from the 17th century and early Christian cemetery, entered into the UNESCO World Heritage List in 2000, attract thousands of tourists. Pécs is also an important centre for officially recognized national minorities in Hungary, in particular for Germans and Croatians, and the small but vibrant Polish community.