Cusco
General information:
Peru

Population: 428 450
Address :
Plaza Regocijo s/n
Cusco
Peru Show map

Official website:
Mayor:
Víctor Boluarte Medina
Agreements of Cooperation:
Brotherhood declaration of 1 July 1989.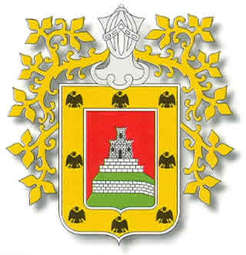 Cusco (or Cuzco), whose name derives from the Quechua language, means the navel of the world, or the centre. This is why according to Inca mythology it is the place where three worlds meet: the underground world, the visible world and the higher world. The city was a point of reference - the navel of the world. It is the historical capital of Peru, the capital of the Inca Empire, and the capital of the Cusco region. It is situated in the south of Peru, at the height of 3326 meters above sea level. It was established by the first Inca emperor Manco Capaca in the 12th century, and was conquered by Spanish conquistadors led by Francisco Pizarro in 1533. What has been preserved since the Inca times are remains of buildings. It was with regard to the preserved buildings, squares and streets from pre-Colombian times and due to colonial architecture that the city was entered into the UNESCO World Heritage List in 1983. Historic buildings from pre-colonial times include mainly numerous churches and monasteries, e.g. La Campaña church erected on the foundations of the castle of Inca emperor Huayn Kapaka, and the Cathedral. Cusco is now the most frequently-chosen tourist destination in Peru and is visited by approx. one million tourists every year.