Kraków in blue and yellow to mark 30th anniversary of Ukraine's independence
August 24 - the anniversary of the Declaration of Independence by the Verkhovna Rada of the Ukrainian SSR in 1991 - is celebrated as Ukraine's Independence Day. The 30th anniversary of this event was celebrated in Kraków by lighting up the Bernatek Footbridge (Kładka Bernatka) in the colours of the Ukrainian flag.
З Днем Незалежності, Україно!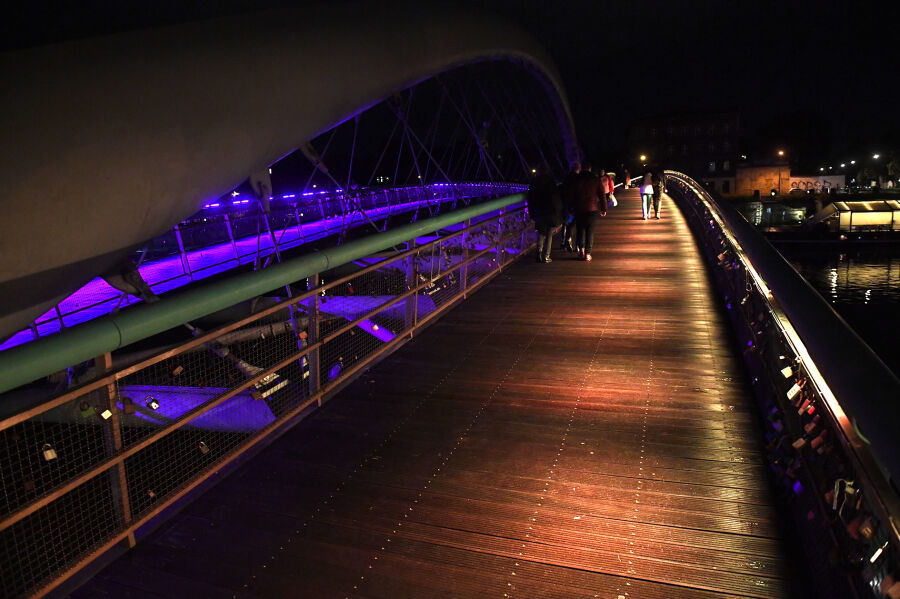 Ukrainians are used to celebrating their most important national holiday lavishly and colorfully. Independence Day resounds in Ukraine in songs and dances during numerous outdoor concerts. On this day, our eastern neighbors boast their unique traditions, folklore, contemporary art and excellent cuisine.
Kraków, which for years has been linked by ties of active partnership with Ukrainian cities Kiev and Lviv, and which a large Ukrainian community has chosen as a place to live, study or work, will be no different on this day. August 24 was the culmination of the Ukrainian Art-Picnic Festival, which took place in Kraków from August 20 to 25. The program of events is available HERE. On August 24, Ukraine was also a special guest of the International Folk Art Fair on the Main Square.

At the end of the celebrations and as a gift of Kraków to its Ukrainian friends the Bernatek Footbridge, linking the districts of Kazimierz and Podgórze, was lit up in the colours of the national flag of Ukraine - blue and yellow.

We wish all Ukrainians all the best on the occasion of their holiday.
З Днем Незалежності, Україно!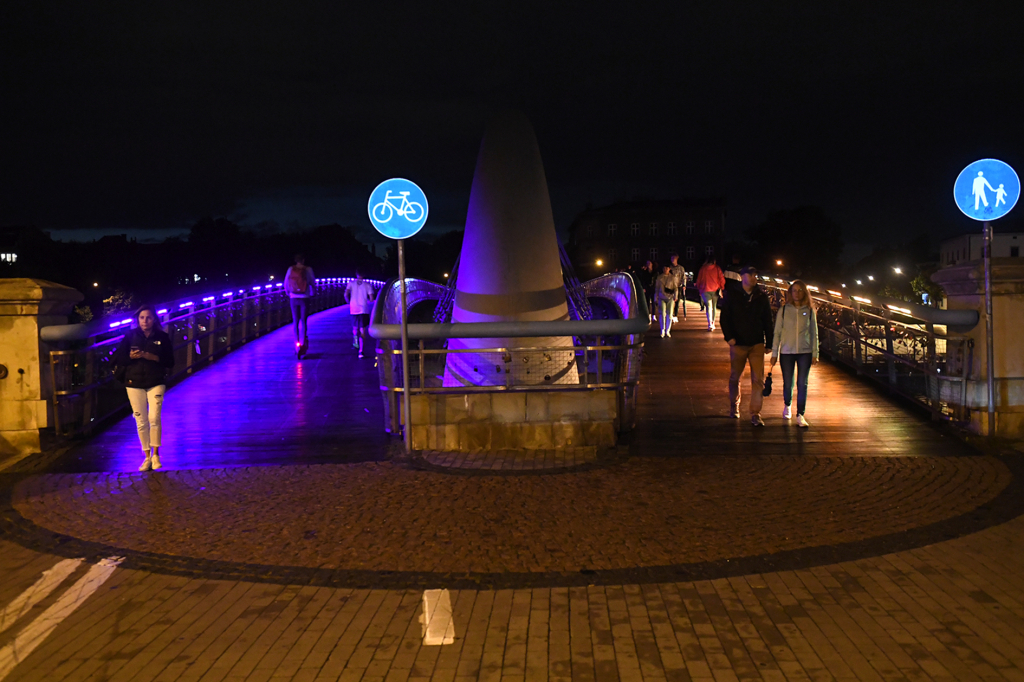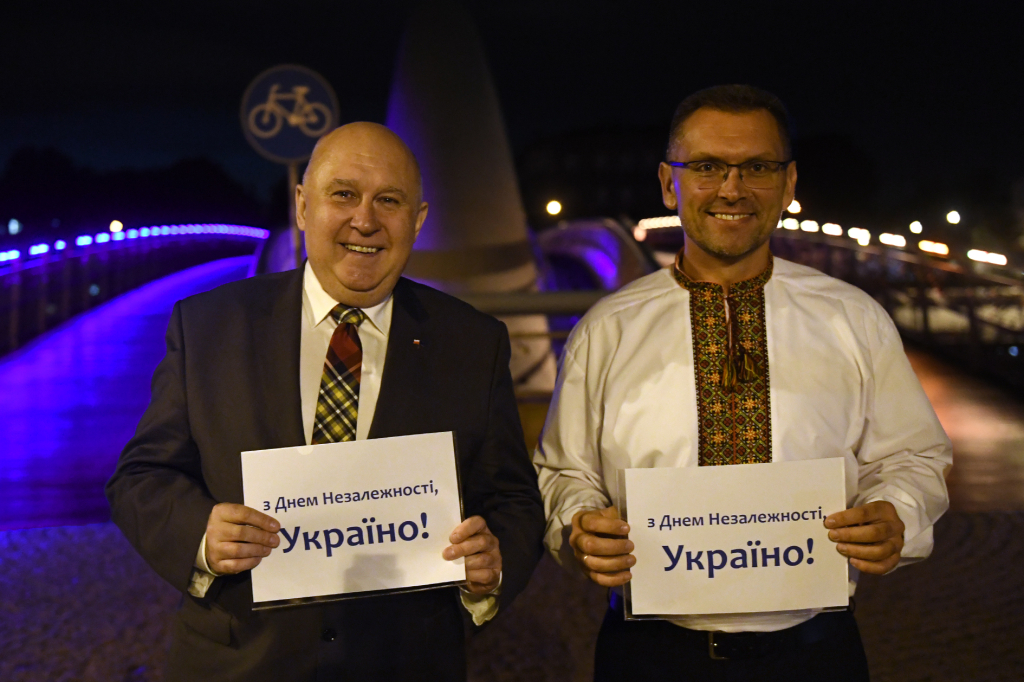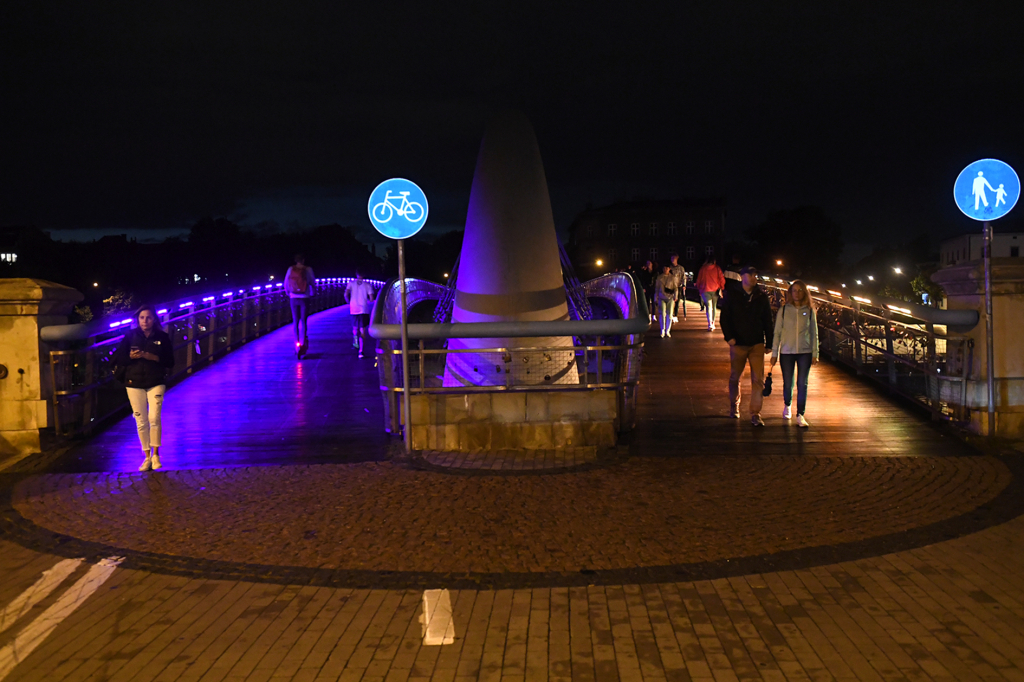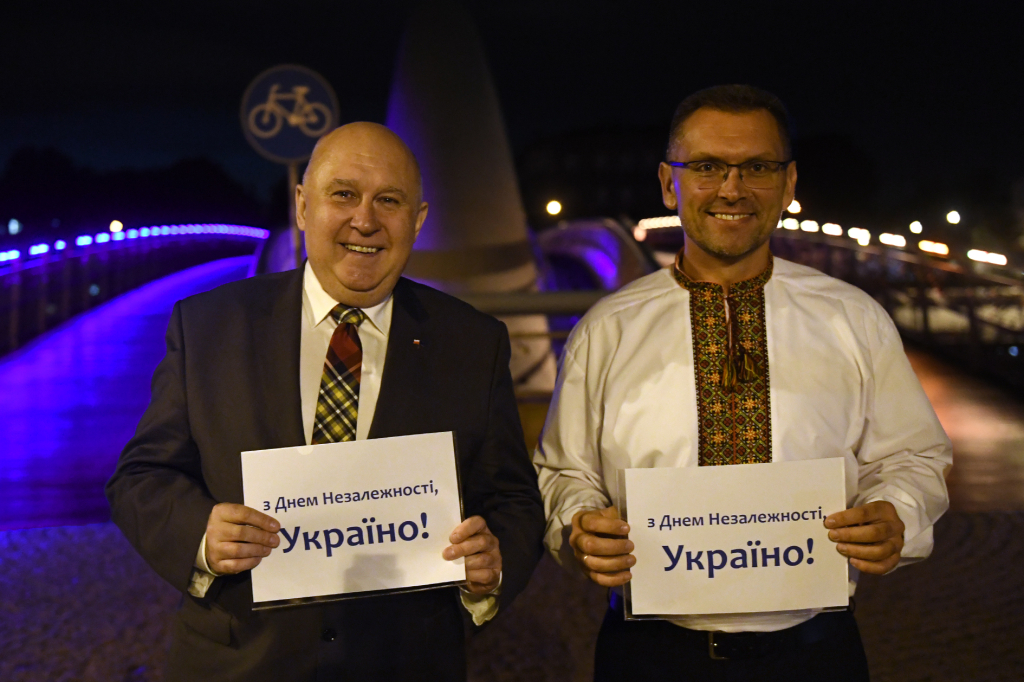 Show ticket
News Publisher:
Otwarty na świat EN