Farewell visit by US Consul General Walter Braunohler
On 27 June 2018 the US Consul General in Krakow Walter Braunohler paid a goodbye visit to Mayor Jacek Majchrowski. For the past three years Walter Braunohler represented the USA in southern Poland as Consul General.
After he returns to the US Walter Braunohler will take a year off diplomacy to devote his time to teaching and learning at the Naval War College in Newport, Rhode Island, the oldest institution of its kind in the US.
Walter Braunohler began his duties as Consul General in Kraków 13 on August 2015. A Foreign Service officer whose diplomatic career began in 2002, Mr. Braunohler has served in Thailand, Iraq, Australia, Sudan, and in Washington, D.C. He speaks Polish and Thai.
Mayor Jacek Majchrowski decorated Consul General with the Honoris Gratia, a medal awarded by the Mayor of Krakow in appreciation of Mr. Braunohler's merits for the benefit of the city of Krakow and its citizens.
See photos taken at the meeting: OTOFOTOKRONIKA MIASTA KRAKOWA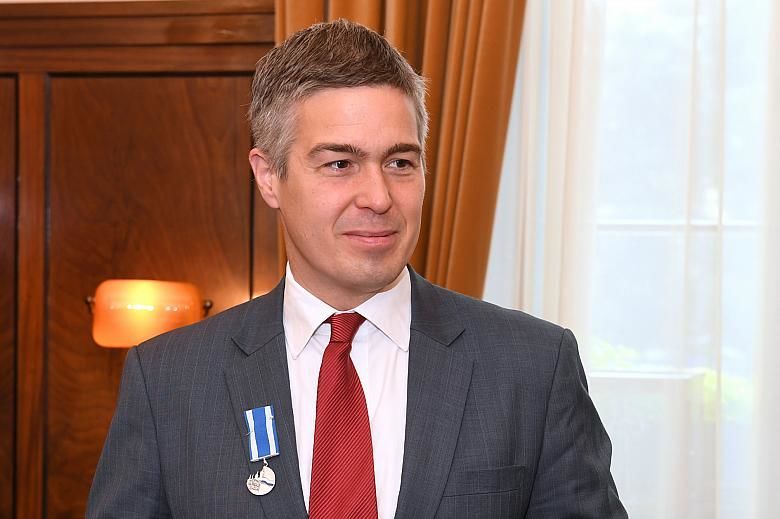 Show ticket
News Publisher:
Otwarty na świat EN